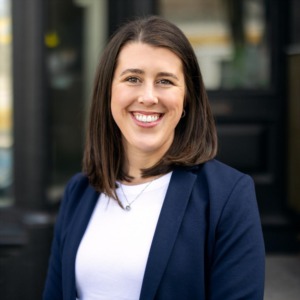 Hi! I'm Rhiannon Dumas, a mom of three, here to help both homeowners and future homeowners in the tri-state area. Having been born, raised, and still living in Burrillville, RI, gives me a lot of knowledge about the local area and attractions. Located just a few miles from my home is the tri-state marker where RI, CT, and MA all meet. In my downtime, I love to garden and bake, and I have worked in the restaurant industry for 14+ years. I find that it is a great place to meet new people. Although my three children keep me busy when I'm not working with my clients, they have taught me that there is nothing I can't handle- even on the fly!

I fell in love with real estate because I knew very little about the home buying process and how all of it worked. Once I started learning about the industry, and realized many feel the same way, I made it my mission to help home buyers and sellers understand what the process looks like from top to bottom, and be there every step of the way. Specifically, I specialize in Northwestern RI and the 'Quiet Corner' of CT, helping both sellers looking to upgrade/downsize to the home of their dreams, and buyers who are purchasing for the very first time.

I truly enjoy helping clients find their new home; a place where they will make so many beautiful memories. Buying and selling a home is not a small task and my job is to make sure clients are comfortable, knowledgeable, and understand each step of the process. The more I learn, and the more clients I am able to help, the more I fall in love with my role. I truly enjoy the relationships I've built with clients over time and always look forward to the continued long-term relationship once the process is over.
The Rachel Jones Team is Commercial & Real Estate Investment Certified (CIREC).